Special Announcement!
The Customcarts.ca group along with one of our long time partners 
Quinte's Isle Campark 
are proud to announce the opening of an all new 
Custom Carts store inside Quinte's Isle.
This new store will be open from Victoria day long weekend and close at the end of 
Labour day long weekend each year. 
Offering daily, weekly and monthly golf car rentals  to both 
transient and seasonal campers. This location will also be offering a limited assortment 
of parts, accessories and go
lf car batteries along with golf cart sales.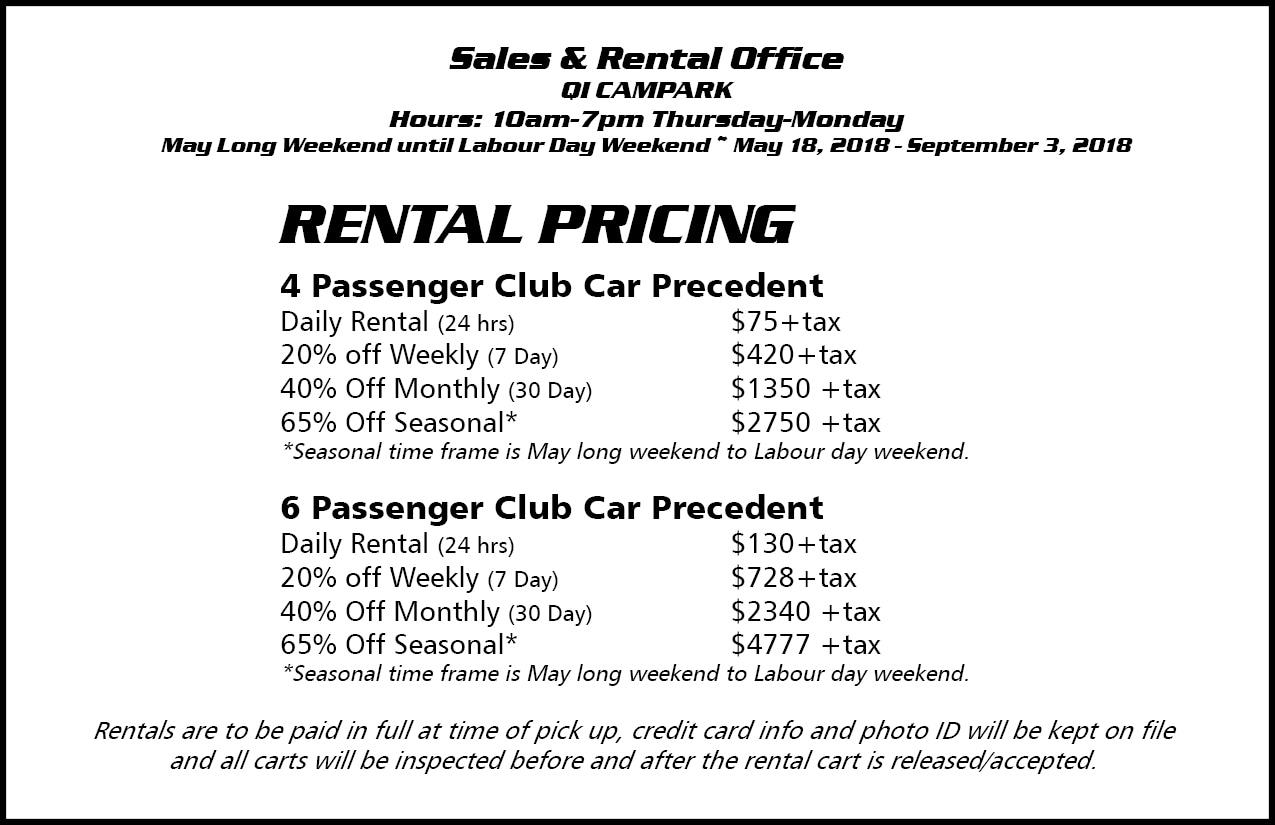 Custom Carts Rental Cancellation Policy: 
If confirmed bookings are cancelled with less than 24 hours notice of the pick up date 
1 day's rental will be charged to the credit card on file.
The Custom Carts team is looking forward to a summer of family fun at 
Quinte's Isle Campark in 2018, see you all soon!!